Jaśkowa Dolina in Wrzeszcz district of Gdansk city is one of the most beautiful greenery areas in the region of historical buildings from the end of XIX and beginning of XX century in style of town mansions.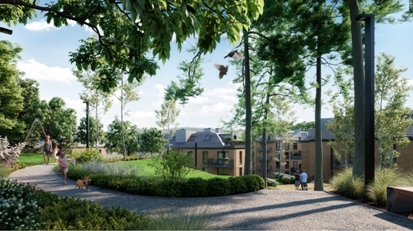 Engineers from BatiPlus have started their investor's supervision duties for Cordia Polska Company, for the development project in buffer zone of Jaśkowa Dolina Park, where they construct the housing development consisting of 3- and 4-storey city apartment villas together with associated real estate infrastructure.
Cordia, Investor's company, belongs to Futureal group, one of the biggest real estate developers in the Middle Europe. The company is a leader on Budapest market, where they create prestigious projects in city centre and suburbs.