BatiPlus will be performing the Technical Supervision of the construction of the new Orbis hotel in Szczecin which is about to begin. The new IBIS Styles Szczecin hotel is to replace the Arkona Hotel which was torn down in 2008. The object will be located in the Old Town along 10 Panieńska Street, at the intersection of Środkowa Street and Targ Rybny Street.
The BatiPlus engineers supervise both the design and the construction of the object.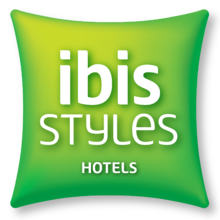 The Ibis Styles brand offers hotels with the designer interior decor in a wide variety of styles. Creativity and the sense of humor are characteristic for these comfortable hotels, each of which has its own unique charm. The objects are usually located in the city centers and each of the hotels offers a stylish and cheerful atmosphere. The characteristic all-inclusive package of this brand consists of the room, buffet breakfast and the access to broadband internet as well as other minor features.
The fact that BatiPlus was entrusted with the realization of yet another Orbis hotel object confirms the high quality of the provided services and the confidence put in our engineers.