Under the supervision of BatiPlus, the construction of the intersection of Będzińska street (national road No. 94) with the newly designed roads of the Czeladź Commune and the exit to the investment of the Logistics Center in Czeladź has been completed.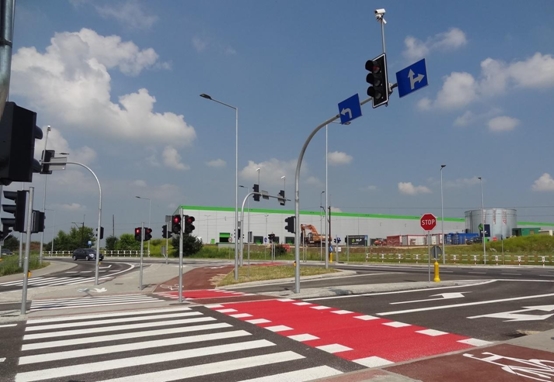 The project required a lot of commitment from the BatiPlus engineers due to the fact that the reconstructed section of national road No. 94 leads transit traffic to the east-west directions and it is one of the main road arteries in the northern part of Silesia. The road also functions as a communication route for people moving on foot within the city through which it passes. In addition, in the road lane a single-track of a functionning local tram line is located.
The scope of the project also included reconstruction of the existing infrastructure, execution of: road drainage, traffic lights, road lighting, pedestrian and bicycle route, bus bay, tramway line crossing, and to finish – landscaping of the existing green grounds.