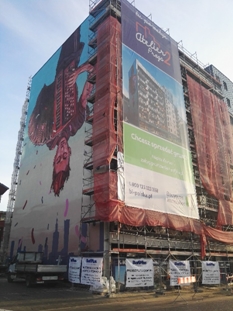 BatiPlus fulfils a function of Project Management Company for the second stage of residential investment called Atelier Praga 2 in Warsaw for the developer – Bouygues Immobilier Polska.
Investment project includes construction of another residential apartment building at Wrzesińska Street on Warsaw's Praga district.
Project is a perfect match for the artistic and interesting atmosphere of this district. Architecture of building corresponds to already existing development, while the facade made of grey bricks conjures up the charm of former tenement houses of Praga district.
There will be 50 one- and two-bedroom apartments in the building, with usable floor area from 25 to 40 m². All flats will have balconies or backyards.