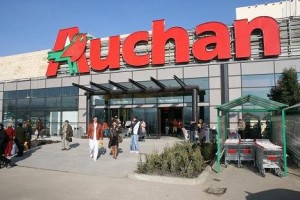 BatiPlus confirms its leading position on Polish market of Technical Control Organizations. Considerable achievements of our company in France, acknowledgement of the French independent accreditation body and insurance societies, guarantee the provision of technical control services during the construction process with due diligence. As a result, the Investors may obtain a 10-year insurance policy for the building objects.
Thru the most recent period of strenuous work of our engineers, BatiPlus has become the unquestionable leader of Technical Control Organizations providing their services in Poland. Currently, among our Clients there are companies such as ACCOR-Orbis, Auchan, Leroy-Merlin or Decathlon.
The service provided by the Technical Control Organization aims to conduct and confirm the completion of key elements of the construction, in order to normalize risk connected to the obtainment of the 10-year insurance policy for the construction investments – Inherent Defect Insurance (IDI).
The detailed scope of technical inspection – Mission L Stability / Durability / Impermeability of buildings includes the control and elimination of technical risks that may occur due to misapplication of technical standards, which in turn could cause defects in the construction and fixed elements of its equipment.
Partial and final reports from the verification of the construction documentation – RD0 and RD1 reports on the risk for the insurers,
During the construction, control reports from the visits and the RD6 Report,
After the completion of the construction in the appropriate time the RD3 Report including the verification of the condition of the building's construction.
If need be, the Technical Control Division offers help and support in order to fulfill the insurer's requirements connected to the investment.