BatiPlus is a partner for Goodman Group in the implementation of another warehouse in the Goodman Kraków Airport Logistics Center.
The park is located in Modlniczka on Komandosów Street, about 12 km from the centre of Kraków. In close proximity there is a direct exit from the Kraków S7 ring road and the A4 motorway. The park is adjacent to the Kraków-Balice airport.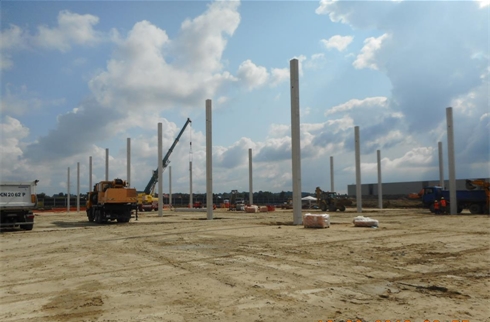 BatiPlus engineers are responsible for investor's supervision of the construction of a warehouse with a social-office part with a total area of over 20,000 m2. The building is intended for the tenant – EUROCASH.