BatiPlus – business partner of NEXITY in Poland
Nexity – leading French company operating on real estate market that currently has intensified its activities in Poland in residential real estate projects, chose BatiPlus as a business partner for its largest residential real estate investment in Poland known as "My Bemowo" (located Batalionów Chłopskich street in Warsaw; see details on http://mybemowo.pl).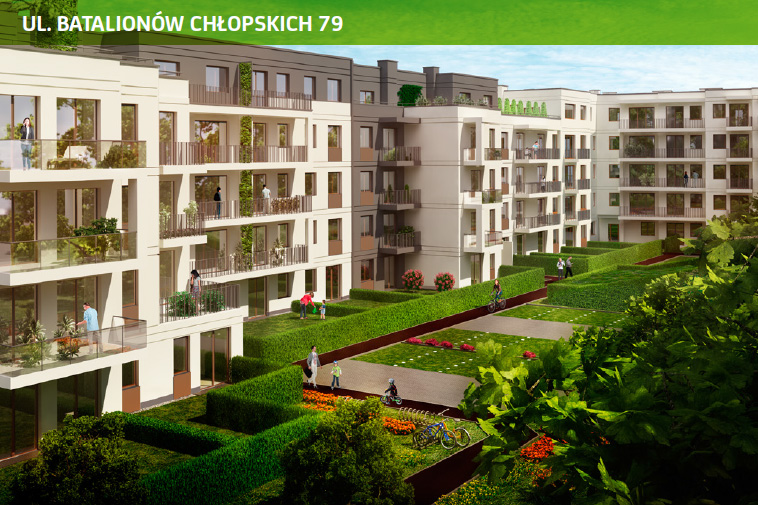 During the first stage of the investment BatiPlus will provide services related to investment supervision as well as technical inspection, which will guarantee to the future residents high quality of apartments and the building.
4-storey building located 79 Batalionow Chlopskich Street in Warsaw offers wide range of 124 apartments: 1 to 5 room flats with area range of 31 – 119 m2 tailored to customers' needs.
My Bemowo gives opportunity to create the space by playing with partition walls and changing by then rooms functionality. For safety and comfort reasons, the building will be equipped with 24-hours concierge services, cctv as well as videophones at the entrance.
The investment covers also a modern and nice playground for kids as well as pleasant commercial properties located at the ground floor (Batalionow Chlopskich street's side) offering access to wide range of different services.
Nexity's decision to launch cooperation with BatiPlus on very demanding residential properties market in Poland has been great honor for BatiPlus appreciating high quality of work of its engineers operating in France and Poland.